Club Benefits
Made to simplify your mortgage life
24/7 Monitoring
No matter the time, the place and how far into your term you are. You will be able to compare 1000s of great mortgage deals.
Personal Dashboard
There is no easier way to manage your mortgage. You dashboard will include everything you need to know.
Personalised Report
Every month you will get an update straight to your inbox. We will crunch the numbers to let you know if you are on the best deal.
Mobile App
Monitor your mortgage from the palm of your hand or on desktop. You will never miss an opportunity to save.
Live Property Valuation
Review the value of your property, 24/7. You will always know how much your property is worth.
Challenge your
Mortgage Everyday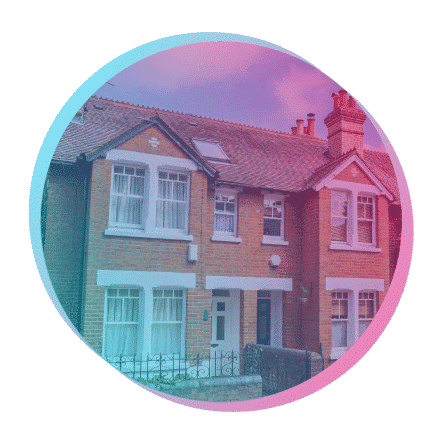 The Value of Your Home
Property values are ever-changing.
The Mortgage Club allows you to access the up-to-date value of your home as and when it changes, so you're always in the know.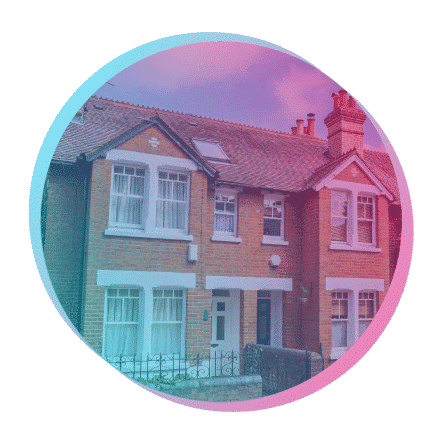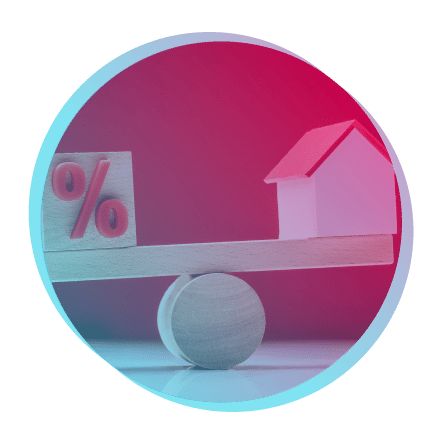 Your outstanding mortgage balance
The Mortgage Club keeps track of the equity in your home.
With every monthly payment you make, you could qualify for a cheaper deal. The Mortgage Club knows how much you have left to repay, and takes it into consideration 24/7 to see if you can get a better deal.
100 Other Factors
So much affects your mortgage, from your age, your length of employment, to new offices being built in your area.
The Mortgage Club takes all these into account when searching for mortgage savings.
10,000 Other Mortgage Products
The Mortgage Club challenges your deal against the WHOLE market.
The Mortgage Club knows as and when any and all products are added and removed, and checks them instantly to see if you can save.
The Mortgage Club FAQs
How does The Mortgage Club know I'm on the best deal?
The Mortgage Club is powered by Dashly, an innovative platform that uses a combination of the information you provide, various algorithms and real-time data to monitor your mortgage. By signing up, you can make sure that you are on the most suitable mortgage deal, no matter how far into your term you are, free of charge!
Is The Mortgage Club really free?
Yes, joining The Mortgage Club really is free! Users can benefit from being able to monitor their mortgage(s) at any time, with no cost to them. If a better deal does become available, a member of our team will be in touch to book your free mortgage appointment. Should you take up our recommendation for a remortgage or product transfer, some fees may apply. All of these costs will be outlined to you during your free mortgage appointment.
Can I monitor more than one mortgage?
Yes, this is possible! Simply create your account & then when you need to add another mortgage, click on "mortgages", then click "+ Add New Mortgage" & run through the necessary steps. If you remortgage or product transfer with us, your dedicated case handler will help you to update your dashboard to reflect the new deal.
What do I need to sign up to The Mortgage Club?
Creating a profile on The Mortgage Club is quick & easy! Everything you will need to set up your account will be found on your most recent mortgage statement or the Key Facts document you received when you took out your current mortgage. This includes loan amount, term details and monthly payments.
What is Dashly?
Dashly is the platform that allows you to monitor your mortgage. In partnering with Dashly and creating The Mortgage Club, we aim to further the customer experience by allowing you to track your mortgage & property value at any time, 24/7. Dashly is a secure platform that does not impact your credit score & can only be accessed by you or your mortgage broker.
Our Customers Love Us
4.95 Rating193 Reviews
Jack
Jason and Stacey were great, informative, helped us save money and best of all super quick and responsive. Would recommend to anyone looking to buy their first or next house!!
1 week ago
Lucy
I have used Sheffield Moneyman three times, 2 new house purchases and one remortgage. Every time they have been very helpful, great at explaining the ins and outs of each option and are really good at keeping me up to date as the mortgage...
1 month ago
Mark
Went out of their way to get me the mortgage I needed ,both mar and Paula were fantastic
1 month ago
Derrick
Chris was a fantastic no-nonsense guy. We contacted him a year ago however we changed our minds then, he promised to contact us another year and we were surprised he did. He put us at ease and took him time to go through everything we needed. We...
1 month ago
Piotr
Really pleased and happy with the service I've received from moneyman mortgage experts and especially massive thanks to Matt Collinson to be so patient and helpfull throughout the whole mortgage application process. Much appreciated guys!
3 months ago
Hannah
Great service. Patiently explained the process and always quick to help and advise. Really recommend Wayne!
4 months ago
Jonathan
Really good to deal with highly recommended very professional and very friendly and helpful Tom Bowes was really good with us and helped us alot.
5 months ago
Morgan
We're very impressed with our experience with UK MoneyMan! Me and my partner are first time buyers, from the first phone call with Dinah, to the case manager Stacey, everything has been so smooth, every question I had was answered quickly and had...
6 months ago
Kristian
I went to Malcolm for advice as my mortgage was up for renewal and I wanted to discuss other options. Both Malcolm and Lyndsey have been extremely helpful and informative throughout. I will definitely be using them again in the future.
6 months ago
Keeley
Massive thank you to Charlie and the rest of the team at UK Moneyman for helping us get our first mortgage. They went through everything in detail and explained things further when we needed them to. Couldn't have done it without them
6 months ago
Millie
Very very good service. 5 Stars. Everybody was super helpful, from start to finish. Made a stressful situation so much easier!
6 months ago
Jordan
We have nothing but great things to say about Sheffield Money Man. Hugely helpful, personalised advice for our complex situation. Everybody we spoke to was incredibly helpful. We would 100% recommend them to our friends and family.
6 months ago
Martyn
This is the second time we've used Sheffield moneyman and couldn't recommend them highly enough. They put their customer needs first, are kind, open and friendly and of course first class for finding mortgages:)
6 months ago
Rukhsaar
Super helpful and quick process! Leo was really clear and made sure to keep me updated
7 months ago
Guiseppe
Happy with the service received from Meghan and Tom. Helped my partner and I secure a mortgage offer during the most difficult economic time seen in decades. Took a lot of the worry and concern away from us and available to offer carefully guided...
8 months ago
Abigail
Wendy and Jason couldn't have made this process any easier for us. Quick replies and chasing the lender and solicitor on our behalf. We got the best deal we could have hoped for which really will be life changing for us and our daughter. Thankyou...
9 months ago
Christine
Dan was extremely helpful and knowledgeable from start to finish. Would definitely recommend.
9 months ago
Gareth
From the very start, Charlie was an absolute god send. Took his time explaining every detail of the process and was very upfront about what timescales were going to look like. Even when he was away on holiday, still took time to drop me a quick...
9 months ago
Rachel
These are a fantastic mortgage brokers, they are very knowledgeable and break it down so you understand everything. They keep you up-to-date all the time with anything that happens. They have saved us quite abit of money too. They been...
11 months ago
Emily
Tom, Chloe and the team have all been very helpful in securing us a mortgage! They explained the process extremely well as we are first time buyers and so didn't know what to expect. They were always prompt with their responses and were happy to...
1 year ago
Monitoring the entire market 24/7